Bharti Infratel Ltd was established in November 30, 2006 as a Public Limited Company. Bharti Infratel's business model is centered around providing infrastructure for co-locating of telecommunication assets, acting as an independent and neutral provider for wireless operators.
Bharti Infratel is a provider of tower and related infrastructure and on a consolidated basis, The Company is one of the largest tower infrastructure providers in India, based on the number of towers that Bharti Infratel owns and operates and the number of towers owned or operated by Indus, that are represented by Bharti Infratel's 42% equity interest in Indus.
Bharti Infratel ltd
Bharti Infratel Limited is a telecom tower infrastructure service provider that deploys, owns and manages telecom towers and communication structures, for various mobile operators.
The company portfolio consists of towers companies own and operate pursuant to long-term lease arrangements, which provides seamless infrastructure solutions across various geographies and locations.
Top Telecommunication Companies in India
Bharti Infratel Towers
India's leading provider of telecom towers and communications infrastructure, Bharti Infratel, continues to dominate the tower space with 92,277 towers across its 22 telecommunication circles in the country.
Solar-powered towers: 3,110
Total tower base: 92,277
Bharti Infratel and Indus Merger
Bharti Infratel also has a 42% stake in Indus Towers which was created as a Joint Venture between Bharti Infratel, Vodafone and Aditya Birla Telecom to hive off the Towers business in 15 telecom circles.
Bharti Infratel, Vodafone India and Vodafone Idea hold 42%, 42% and 16% shareholding interest in Indus, respectively.
The combination of Bharti Infratel and Indus Towers by way of the merger create a pan-India tower company, with over 163,000 towers, operating across all 22 telecom service areas in India. The combined company will be the largest tower company in the world outside China.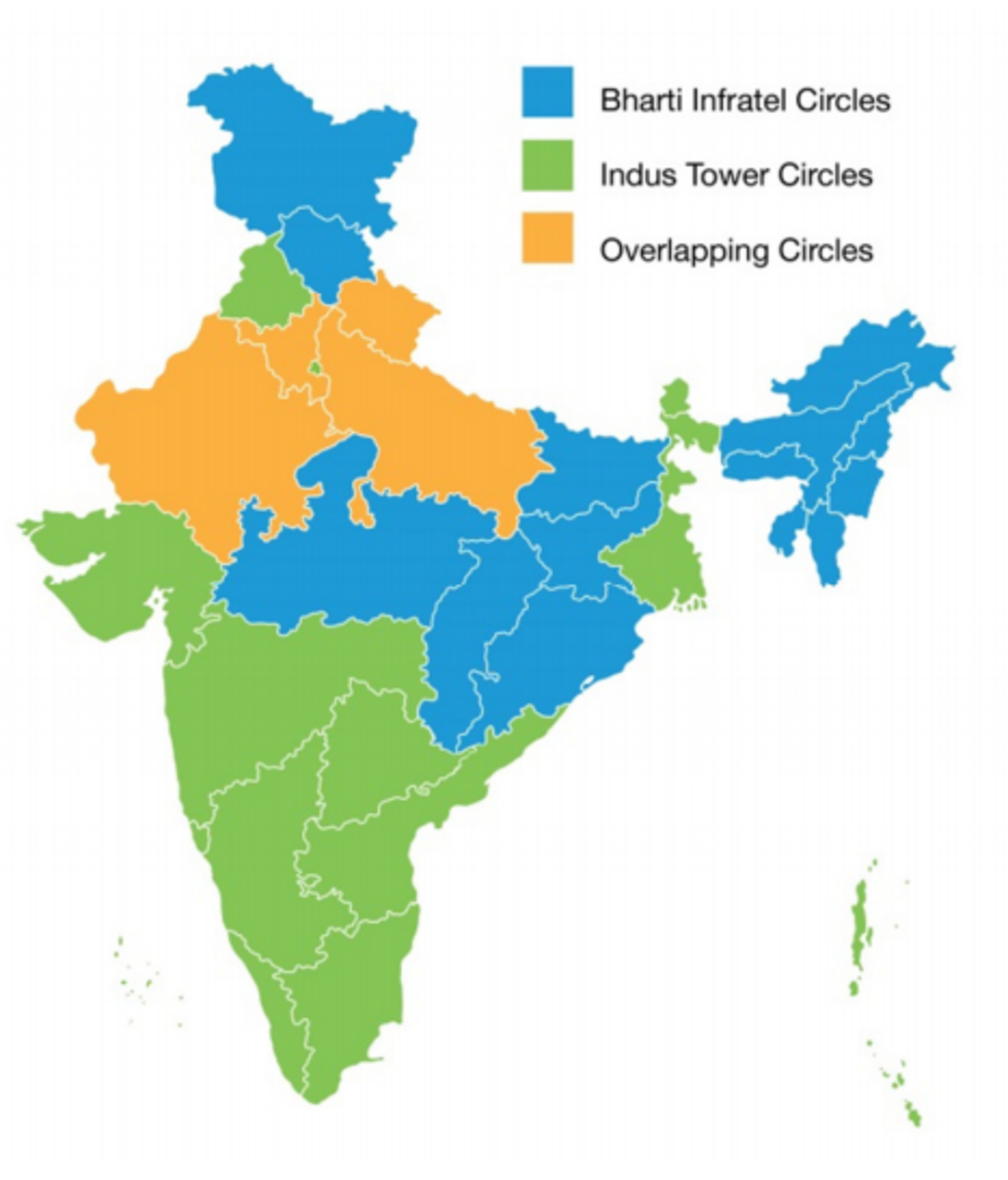 The combined company, which will fully own the respective businesses of Bharti Infratel and Indus Towers will change its name to Indus Towers Limited and will continue to be listed on the Indian Stock Exchanges.
The merger ratio (1,565 shares of Bharti Infratel for every 1 Indus Towers share, the "Merger Ratio") is within the range recommended by the independent valuer. The transaction values Indus Towers at an enterprise value of INR715bn (US$10.8bn) or 9.3x EV/LTM EBITDA.
.
D S Rawat – Managing Director and CEO
D S Rawat is the Managing Director and CEO of the Company. He is part of the Company since 2010. He is also a member of the Executive Council Committee of Tower and Infrastructure Providers Association (TAIPA) and the Northern Regional Council of Confederation of Indian Industry (CII).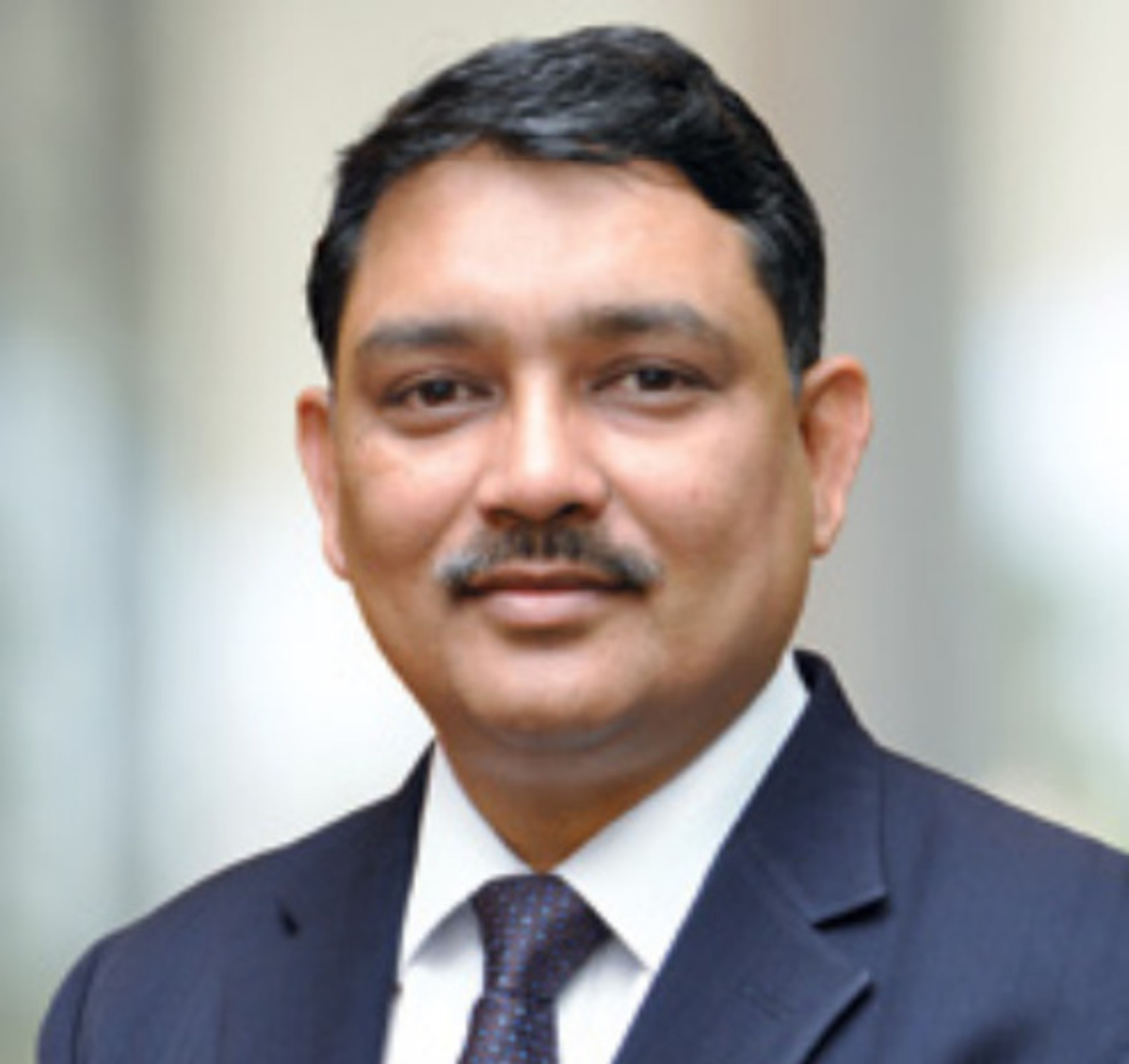 He is an engineering graduate in Electronics & Communications. He had spent
his initial years of professional life as an officer with the Indian Air Force.
He has also done an Advanced Management Programme at the Wharton, University of Pennsylvania.
He holds over 25 years of Telecom in-depth experience in handling P&L,
technology, rollouts, and regulatory interfaces – both from operator and supplier perspective. Previously, he has worked with leading telecom companies like Ericsson and Huawei.